Welcome to Arrowhead Real Estate, LLC!
Arrowhead Real Estate, LLC has been investing in commercial real estate in the Amarillo, TX area for years. We invest with private funds and turn commercial land into quality property available for lease, purchase or development. Although we are not a real estate brokerage or agency, we partner with a fantastic and reliable agency to offer a one-stop-shop designed to help you realize your property dreams.
Through acquiring, developing and managing investment grade commercial real estate, we have been able to create many incredible places businesses can thrive.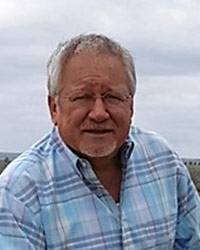 Kelvin
As a business owner for 35 years, Kelvin has developed a keen sense of business and is a well-respected construction consultant in the Amarillo area. Kelvin owned Rudd Palmer Company for 30 years, a specialty contracting company, and has spent 40 years in the construction business and is a specialty contracting consultant. After selling his company, he co-founded Arrowhead Real Estate, LLC in 2007.
Kelvin is an avid pilot, fishermen and serves on many charity boards and donates his time to his community.  Kelvin is a member of St.Thomas Church and likes spending time chasing grandchildren.
Dean
Dean is a serial entrepreneur with a deep understanding of how to build successful businesses. After attending West Texas A&M University, Dean spent 24 years in software development and support industry for various Fortune 500 companies in management and leadership positions. Dean has been owner of Arrowhead Real Estate, LLC, a development and investment company since 2007. Dean serves on many charity boards, with a particular focus on youth sports and mentally handicapped children and is amateur (very) musician who loves sports and family.
Jordin
Jordin is the owner of Sky One Properties, an Amarillo based real estate investment company and a real estate agent for Team West Realty. Before graduating from Texas State University in 2012, Jordin had already immersed herself in Real Estate. Her family infected her with the love of real estate and inspired her to begin investing in Single family rentals and add-value homes. Jordin received her real estate license in 2014 and joined  the brokerage firm, Team West Realty. She specializes in Amarillo's high end neighborhoods, single-family investment properties, and commercial properties. Jordin epitomizes energy, hard work, and integrity in all of her business affairs. She understands the value real estate can offer, and is committed to helping others to ensure they are lead in an advantageous direction and every detail of the process is accounted for.